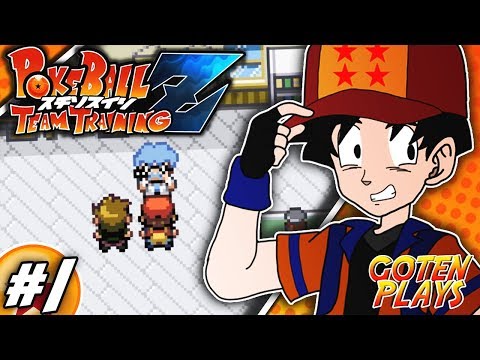 Hi there everyone my name is Goten! I can't wait to see if you all would watch my videos and don't forget to subscribe!
Pokemon Ball Z Download: https://www.gamerebel.net/dragon-ball-z-team-training-hack-gba-rom/
Pokemon Ball Z Logo By: https://www.youtube.com/user/SacredFireNegro/videos?disable_polymer=1
DBZ Character Art By: https://www.deviantart.com/mysteriousrt/art/Gohan-The-Pokemon-Trainer-704998530
Would you like to see more of Goten?
Make sure you subscribe then and like for more awesome Goten Content!
Reaction Faces Artist: https://www.youtube.com/channel/UCy7B2UOeZgNtVxS_hoxPH0g
Donate To Goten! paypal.me/SonGoten
My Discord: https://discord.gg/A4aA9zW
Join The Saiyan Squad Steam Community! http://steamcommunity.com/groups/The_Saiyan_Squad
Follow Goten On Twitter!
Tweets by RealGoten372
Follow Goten On Instagram!
https://www.instagram.com/realgoten372/?hl=en
DragonBall is Owned by TOEI ANIMATION, Ltd. and Licensed by FUNimation Productions, Ltd. All Rights Reserved. DragonBall, DragonBall Z, DragonBall GT and all logos, character names and distinctive likenesses there of are trademarks of TOEI ANIMATION, Ltd. This is nothing more than a parody made for entertainment purposes only.
ドラゴンボールは東映アニメーション株式会社が所有し、ファニメーションプロダクション、株式会社すべての権利予約によってライセンスされています。ドラゴンボール、ドラゴンボールZ、ドラゴンボールGT、そこにすべてのロゴ、文字の名前と独特の肖像はの東映アニメーション株式会社の商標または登録商標です。これは、唯一の娯楽目的のために作られたパロディ以外の何ものでもありません。