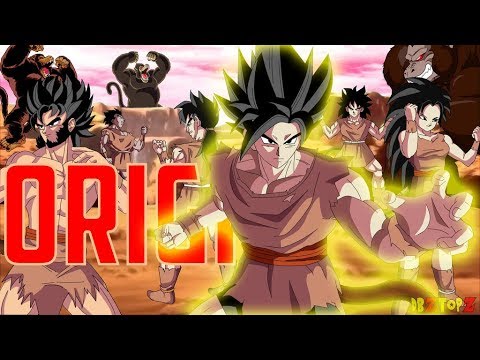 Hey Guy its your boy ARJ, and as much as are all waiting For the Dragon Ball Super New Series, Dragon Ball Super Next Arc. We Only have the New Dragon Ball Super Movie 2018 to look forward to and the New Dragon ball game coming out, both of which include NEW Saiyans. In today's video we will breakdown and explain, the Origin and Time era of Shallot and The new saiyan villain seen in the Dragon Ball Movie 2018. Shallot is a universe 7 saiyan as seen from when Vegeta meets cabba and said his armour is similar to how the saiyans were on planet Sadala before the civil war. The new saiyan in the movie however, who many think is Yamoshi, has armour which looks very different to Shallot's, but does this really mean? Let's have a look! Make sure to subscribe for more!
http://www.youtube.com/channel/UCnLB2xj5RR5ep50FDrtScPA?sub_confirmation=1
Disclaimer:
its non-profit and the songs are credited." or "Copyright Disclaimer Under Section 107 of the Copyright Act 1976, allowance is made for "fair use" for purposes such as criticism, comment, news reporting, teaching, scholarship, and research. Fair use is a use permitted by copyright statute that might otherwise be infringing. Non-profit, educational or personal use tips the balance in favor of fair use.
© 2004-2013 FUNimation Productions, Ltd. All Rights Reserved.
Copyright Disclaimer Under Section 107 of the Copyright Act 1976
"Copyright Disclaimer Under Section 107 of the Copyright Act 1976, allowance is made for "fair use" for purposes such as criticism, comment, news reporting, teaching, scholarship, and research. Fair use is a use permitted by copyright statute that might otherwise be infringing. Non-profit, educational or personal use tips the balance in favor of fair use."